1. Rigorous Product Pre-Selection of all food, body care and supplement products.
Shopping at a typical supermarket is almost useless for anyone focused on healthful eating. Even the well-known health food stores stock far too many items that should be avoided.
Adding to the confusion, just because a product's packaging contains phrases like "natural", "gluten free" or "organic" doesn't mean it should be part of a healthy diet as they often contain large amounts of sugar, refined grains, additives, poor quality proteins and fats, and worse.
At Essential Health we have done the work for you to cut through the marketing fog. We have carefully examined each product we sell to ensure it meets our strict guidelines, providing you with the pre-selected staples and snacks upon which you can build a healthful diet.
Our standards include:
With rare exception, no added sugar. (Exceptions include residual sugars in Kombucha, etc.)
No crop oils like canola, soybean, corn, etc.
With rare exception, no added grains that are not sprouted.
2. Education
Through our free workshops, knowledgeable staff and personalized attention, you will become highly knowledgeable on cutting-edge nutrition and supplementation research to take control of your health like never before.
3. Value and Pricing
We put much effort into sourcing the best values we can find to provide maximum "nutrition bang per buck." We also buy many items in bulk and repackage to pass along lower prices.
Furthermore, we have our very popular pre-order program, which functions much like a co-op (meat and grocery items are available to order, or shop the wide, in-store collection).
We also accept EBT cards / SNAP program.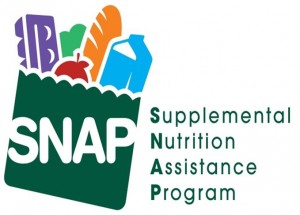 4. Convenience, and we have free parking!
Our market is on Park Road in West Hartford, in between West Hartford Center and Hartford and close to I-84 on and off ramps. Free adjacent parking lot (at Dunkin Donuts) and street parking available!
3. Dr. Allie's new office is right around the corner!
As of May 30, 2023 our chiropractic care, therapeutic massage, far infrared sauna is in a professional office building at 645 Farmington Ave, Hartford. We are right on the Hartford/West Hartford line with plenty of free parking and you can easily enter our building from the front or rear and you'll find us in suite 5, level 2!