How it works:
1) Order online by the deadline, pay deposit, note expected pick up window.
2) Pick up at our West Hartford located Natural Foods Store during your pickup window and pay balance.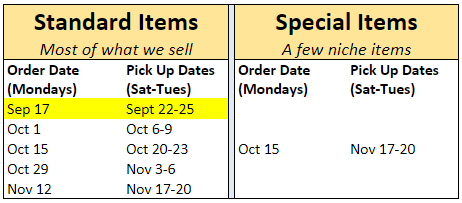 ---
$4.50 handling fee added at pickup to each order.
$3.00 per day storage fee for those picking up late without making prior arrangements. If you must have a later pickup please ask in advance and we'll most likely be able to accommodate.

Please review the FAQ page for more information.