Wine, Women, Wellness (& Shopping)!
December 12, 2019 @ 7:00 pm

-

9:00 pm

Free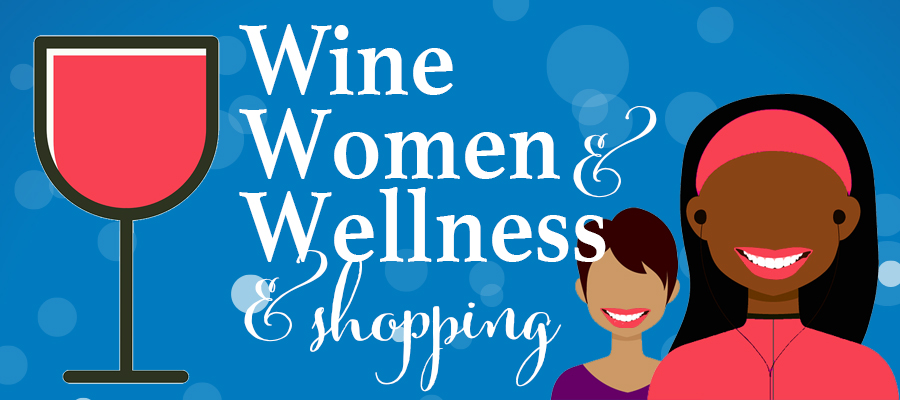 In most households, women are the 'gatekeepers' for their family's health, meaning they are often the people in charge of making the important choices that effect the health of their children and spouse.
At Essential Health, we see chiropractic patients of all ages, and of course we treat men and women, but it tends to be the women who drive the changes in health and wellness choices.
When making those life-altering decisions, it's important to be informed.
We will gather leaders in health, nutrition, and beauty for our first ever "Wine, Women, Wellness (& Shopping)" night at Essential Health on Thursday, December 12, from 7 to 9:00 p.m.
Admission is free as are some of the samples. Vendors will have items and services for sale. This "open house" style event will include opportunities to meet and greet practitioners and artisans from our office and our community*, including:
HEALTH & WELLNESS PARTICIPANTS
Dr. Allie Mendelson, Chiropractor/Owner Essential Health
Dr. Lauren Young, Naturopathic Physician with Collaborative Natural Health Partners
Hunter and Lauren Bahre, Reformed Nutrition, Healthy Holiday Cookies
Dr. Stephanie Brown, Optometrist
April Beaman, CT Thermography
Physical Therapy & Sports Medicine
Maria Bustamante, LMT, CMLDT
Beth Melzen, Dental Hygienist and BURST Ambassador
Adriana Hilerio, LCSW & Health Coach
Joy Taylor, doTERRA Wellness Advocate, Aroma Touch Hand Massage
FITNESS
Holly Woods, Owner & Instructor Pole Control Studios
Lisa Lazarus, Yoga
SHOPPING
Alicia Simons-Rogers, Jewelry
Lisa Maree, Lisa Maree Designs (bags, pouches)
Sarah Rose, Sarah Rose Aroma Jewelry
Taia Cesana, The Austin Bracelet Company
Plus LuLu natural cosmetic specials, and more! 
FOOD & DRINK SAMPLES
Wine (keto-approved), chocolate, and samples from our Natural Foods store.
*Participant list is subject to change.