Making Natural Fall & Holiday Candles
November 6, 2016 @ 1:00 pm

-

3:00 pm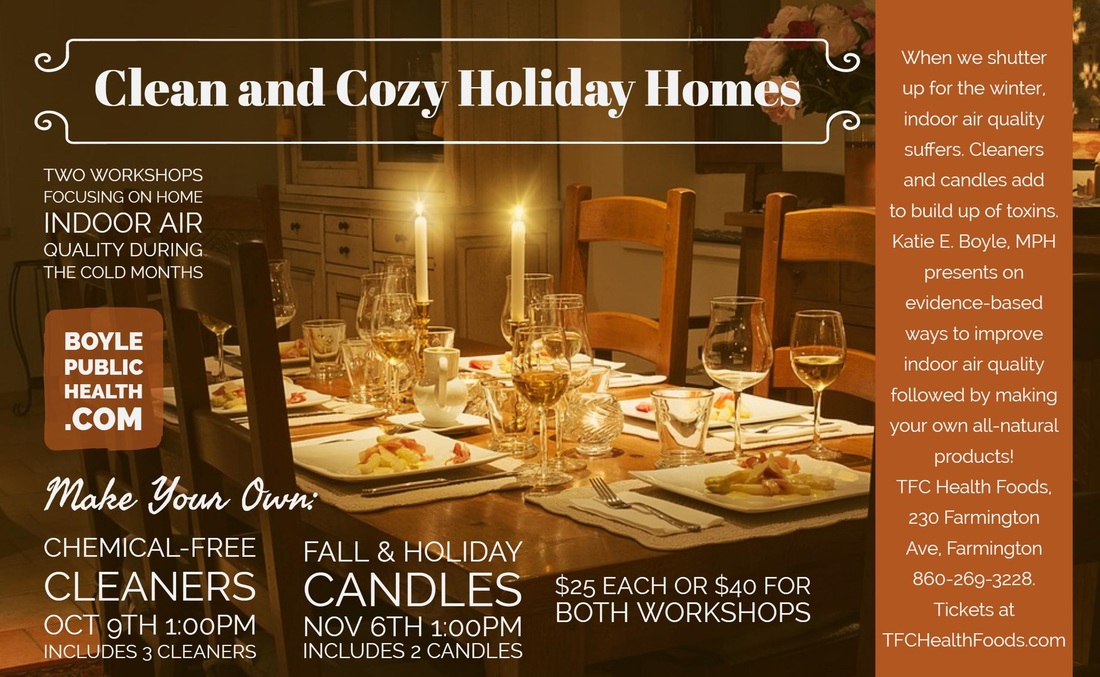 Our favorite candle company may be adding more than Pumpkin Buttercream and Balsam & Cedar to our indoor air… toluene, anyone? Switch them out super easy, super fun beesewax-based candle recipe. Choose your favorite fall and holiday essential oils to create your own brand of holidays! Clean candles. No toxins.
Fee: $25, pay at the door.
Workshop fee includes 2 jar candles. (those name-brand ones are $12 apiece!)
$40 for purchasing this and the Oct 9th cleaners workshop.
Katie E. Boyle, MPH brings her experience in (and passion for) public health to this innovative series of workshops focusing on healthy home environments and indoor air quality. Conventional cleaners and candles add less-than-healthy agents into our air, contributing to a build-up of toxins linked to allergies, asthma, and worse. Compounding this, in the fall and winter we tend to close-up our homes, reducing ventilation. Listen to an educational presentation, followed by time to make your own chemical-free products. Choose your favorite scents from a full set of doTERRA essential oils to add to your own custom cleaners and candles.