There's no better way to learn about essential oils than to get some samples in your hands!  For a LIMITED TIME we are mailing out free 10 drop sample vials of Wild Orange and Peppermint Essential Oils, and will make a quick follow up to be sure you understand how to use them.
We just ask you pay $5.00 to cover shipping cost.
You will love how doTERRA Essential Oils, the highest quality oils on the market, make you feel!
Here's some quick info about each oil: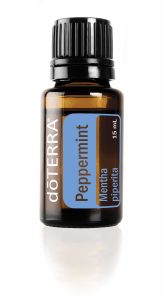 Peppermint Oil – Mentha piperita
The high menthol content of the doTERRA Peppermint essential oil sets it apart from others when it comes to quality—making it one of the best-selling favorites among doTERRA essential oils.
Primary Benefits
Promotes healthy respiratory function and clear breathing
Promotes digestive health
Repels bugs naturally
Aromatic Description
Minty, fresh, herbaceous
Uses
Use a drop of Peppermint with Lemon in water for a healthy, refreshing mouth rinse.
Take one to two drops in a Veggie Capsule to alleviate occasional stomach upset.
Add two to three drops to your favorite smoothie recipe for a refreshing twist.
Place one drop in palm of hand with one drop Wild Orange and one drop Frankincense and inhale for a mid-day pick-me-up.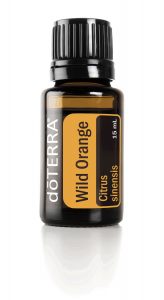 Wild Orange – Citrus Sinensis
With multiple health benefits and an energizing aroma that can uplift the mind and body, Wild Orange has become one of doTERRA's top selling essential oils.
Primary Benefits
Powerful cleanser and purifying agent
Protects against seasonal and environmental threats
Provides antioxidants, which are essential to overall health
Uplifting to the mind and body
Aromatic Description
Sweet, fresh, citrus
Uses
Use in an all-purpose spray to cleanse and purify surfaces.
Add a drop to your water every day for a burst of flavor and to promote overall health.
Diffuse to uplift mood and energy levels and to freshen the air.
For an energizing boost, dispense one to two drops in the palm of your hand along with equal parts Peppermint and Frankincense. Rub palms together and inhale deeply from palms, then rub on the back of neck