Sick of Getting Sick? Your Microbiome is the Key
December 3, 2016 @ 12:00 am

-

1:30 pm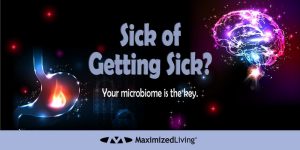 Are you sick and tired of being sick and tired?
Hippocrates said, "All disease begins in the gut," and modern research supports this statement. If you are one of the 80 percent of North Americans who experience gut issues, your immune system is the key! 70 percent of your immune system is contained in your gut, and the bacteria that live in your intestines — the microbiome, are THE game changers for boosting immunity.
If you or your loved ones are experiencing:
Bloating, constipation or diarrhea, upset stomach, food intolerance, autoimmune disease, mood swings, brain fog, thyroid issues, or weight loss resistance, this workshop is for YOU.
In just one workshop you can:
Learn what lifestyle factors are contrinuting to your unhealthy gut, and what to do about it.
Gain the plan and PROTOCOL to heal your gut and restore your health.
Reserve your spot today!
RSVP to [email protected]ractic.com