Making Chemical-Free Cleaners
October 9, 2016 @ 1:00 pm

-

3:00 pm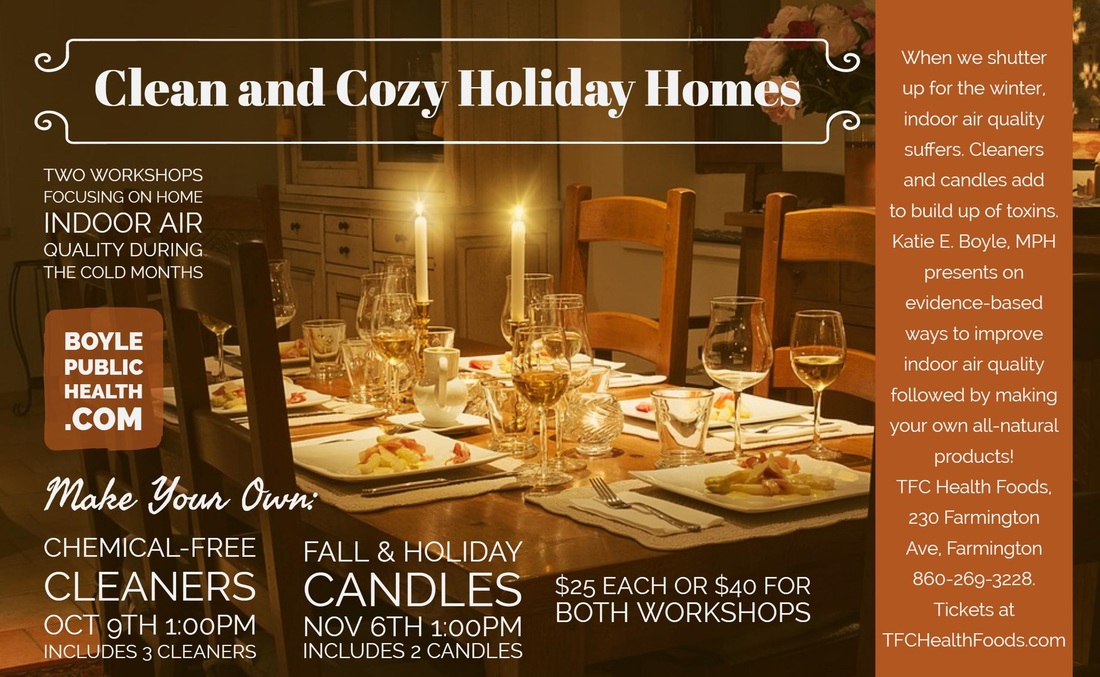 Learn the good and the bad about cleaners we use in the home, including the health impacts, research on links to asthma and other health problems, and natural alternatives that can easily substitute in. Also, make your own custom chemical-free home cleaners!
Fee: $25, pay at the door.
Workshop fee includes 3 cleaning products and containers.
$40 for puchasing this and the Nov 6th candles workshop.
Katie E. Boyle, MPH brings her experience in (and passion for) public health to this innovative series of workshops focusing on healthy home environments and indoor air quality. Conventional cleaners and candles add less-than-healthy agents into our air, contributing to a build-up of toxins linked to allergies, asthma, and worse. Compounding this, in the fall and winter we tend to close-up our homes, reducing ventilation. Listen to an educational presentation, followed by time to make your own chemical-free products.