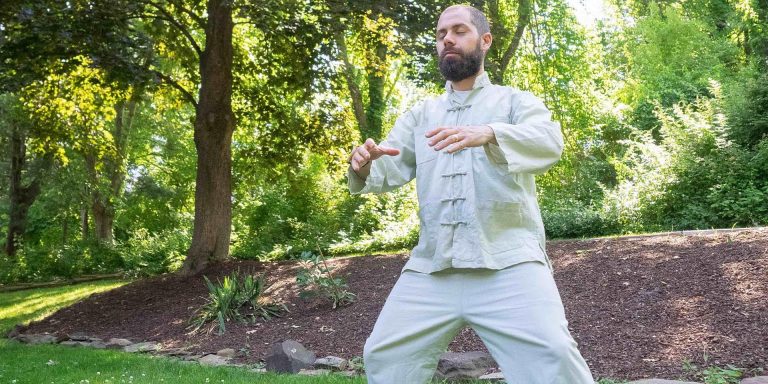 This weekly Qi gong class offered by Erik Harris on Wednesdays from 10-11 a.m. will help to strengthen the immune system and create inner peace. The focus will be on breath, body, and mindfulness.
Qi gong is the foundation for Tai Chi. Like Yoga it has been practiced for thousands of years. Qi gong literally translates to the practice of moving energy. It is commonly referred to as meditation in motion. Qi gong is an ancient Chinese health care system that integrates physical postures, breathing techniques and focused intention. Qi gong helps to increase the Qi (life force energy), circulate it, use it to cleanse and heal the body, and store energy within the body.
The gentle, rhythmic movements of Qi Gong helps to:
reduce stress & anxiety
build stamina
increase vitality of the body & organs
enhance the immune system
It has also been found to improve cardiovascular, respiratory, circulatory, lymphatic and digestive functions.
One of the more important long-term effects is that Qi Gong reestablishes the body/mind/spirit connection.
There will be brief meditation integrating breath-work with a combination of singing bowls, aromatherapy, and an inspirational reading at the end of each class.
$15 offering per class or $40 per month

 
More at EventBrite.